Welcome to About Windows 7
Windows 7 works the way you want
Learn everything about Windows 7 from Installation, Setup,
Configuration, Troubleshooting, Support to Fixing Problems, Help and How-to.
Here on this website you going to learn everything you'll ever need to know about Microsoft's new Windows Operating System, and truly master the Windows 7.
Windows 7 is the latest release of the Windows operating system for personal computers (PCs), Windows 7 is not what it seems. You are right it does look a lot like its predecessors such as Windows Vista, although with a cleaner, more inviting interface.
---
Windows 7 Hardware Requirements
Microsoft has published minimum hardware requirements for the retail editions of Windows 7 Home Premium, Windows 7 Professional, and Windows 7 Ultimate. The specifics are listed in Table bellow.
| | |
| --- | --- |
| Hardware Component | Minimum Windows 7 System Requirement |
| Processor (CPU) | 1-GHz or faster, 32-bit (x86) or 64-bit (x64) processor |
| Memory | 1 GB RAM (32-bit) 2 GB RAM (64-bit) |
| Graphics processor | Support for DirectX 9 graphics with WDDM 1.0 or higher driver |
| Hard Drive | 16 GB available disk space (32-bit) 20 GB available disk space (64-bit) |
Note that Memory (RAM) and Hard Drive space requirements are slightly higher for 64-bit versions of Windows 7.
---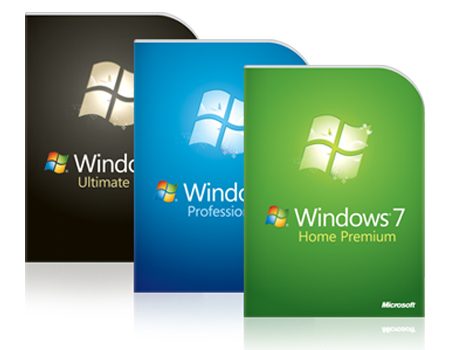 Choose the Windows 7 edition
that is best for you
Microsoft Windows 7 is available in six main editions:
Windows 7 Starter, Windows 7 Home Basic, Windows 7 Home Premium, Windows 7 Professional, Windows 7 Enterprise and Windows 7 Ultimate, with a mix of features and capabilities intended for different hardware platforms such as 32 bit and 64 bit, personal preferences, and business needs. Read more about Windows 7 Versions here
---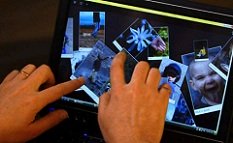 Explore the Windows 7 features
Windows 7 is undoubtedly one of the best operating systems ever released by Microsoft. The plethora of Windows 7 features make this operating system a pleasure to work with. Here are the Windows 7 features that make the Windows 7 operating system more awesome than any other Microsoft operating system released till date. Windows 7 Features
---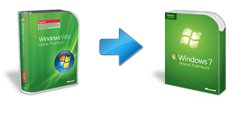 Windows 7 Free Upgrade
Did you buy a Laptop/Desktop PC running Windows Vista or buy a copy of Windows Vista after June 26, 2009? If your purchase qualified for Microsoft's special free Windows 7 offer, here's how to get your copy of Windows 7 Operating System. Click here to learn how to get free Windows 7 Upgrade
---
Return to Top