Windows 7 Compatibility
Windows 7 Compatible Programs, Software & Hardware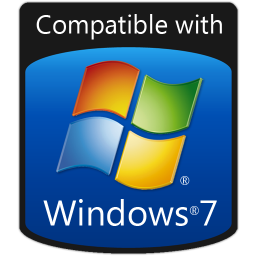 Windows 7 Compatibility - Are You Ready?
Windows 7 is here, but you are still not sure whether your PC will be able to bear the wave of upgrades required, right?
In order to host the most appreciated installment of operating systems by Microsoft, you not only need to upgrade the hardware elements of your computer, but keep a tab on the compatibility factor of the software division as well.
Hence, listed below are a few tips to help you check Windows 7 compatibility and assist in installing the same:
Hardware Requirements
For your PC to successfully qualify in a Windows 7 compatibility (32-bit processor) test, you need to make sure it possesses these:
Disk Drive Space: 16 GB (20 GB for the 62-bit processor)
Memory: 1 GB RAM (2 GB for installing the 62-bit counterpart)
Graphics Card: DirectX 9 or higher with driver model 1.0 (WDDM)
Upgrades from Windows Vista
Apart from the change of profile for 'Business' to 'Professional', all other Windows 7 editions remain the same as far as corresponding names with Vista go. Hence make sure you are either upgrading to the same or a broader edition while changing to Windows 7. This procedure helps make the upgrade quick and also retains your configuration settings and documents, but does not give as good a performance statistic as a custom-clean installation process.
Windows Easy Transfer
The Windows Easy Transfer feature allows you to customize your upgrade, picking what you would like to retain post the upgrade and disposing of with the rest. You can either transfer the required files through your network or though external drives (or DVDs).
Use the Windows Upgrade Advisor
So what if you are a newbie in the arena of using operating systems? Microsoft has unveiled a tool for you too – the Windows Upgrade advisor which assists you in upgrading your PC keeping Windows 7 compatability in mind.
Note – However, keep in mind that the Windows 7 Upgrade Advisor does not have the ability to take into account software or hardware elements you do not have installed on your PC. To look for Win 7 compatibility with any application or hardware element, you can use the Microsoft Compatibility Center, which is an authentic source managed by the manufacturers themselves.
Windows7 compatibility, as it turns out, might not be such a major issue as it is being hyped out to be. And with Microsoft gearing up the release of many assisting tools and applications in the near future, commoners would be able to install this operating system with ease.
What do you think about Windows 7 Compatibility?
Do you have any Windows 7 Compatibility experiences, ideas, article, story, opinions, errors, problems and tips which you would like to share? Why not take a few moments and Share it with everyone!
Return to Top