Repair Windows 7 Using System Repair Disc
In this article we're going to repair Windows 7 using Windows 7 System Repair Disc.
If your computer's system is severely damaged and you cannot access the Windows 7 System Recovery Options menu by holding the F8 key on your computer, then you can access System Recover Options using a system repair disc.
The first thing you should do to repair Windows 7 is create a System Repair Disc, see how to Create a Windows 7 System Repair Disc. A Windows 7 Repair Disc gives you access to Windows 7 diagnostic tools like Startup Repair (Fixes certain startup problems, such as missing or damaged system files), System Restore (Restores your PC's system files to an earlier point in time), System Image Recover (A system image is an exact backup copy of a drive partition.), Windows Memory Diagnostic (Checks your system's memory for errors) and Command Prompt (Advanced users can use this Command Prompt to perform recovery-related operations).
To Repair Windows 7 using Windows 7 System Repair Disc
Step 1. Turn on your computer, insert the Windows 7 System Repair Disc in your computer's optical drive, and then shutdown your computer.
Step 2. Restart your computer, after the BIOS screen flashes by, press any key when prompted "Press any key to boot from CD or DVD...", as shown in below screenshot.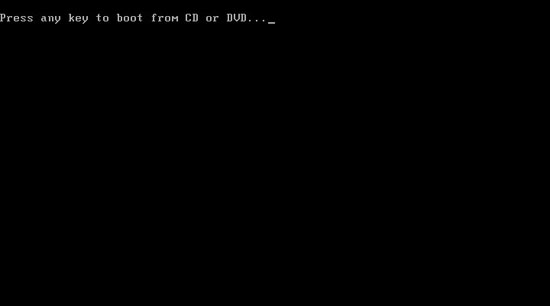 If your system does not boot from the DVD drive, and you're not asked to press any key, you may need to change some system settings.
Step 3. After loading Windows 7 files, the Install Windows screen appears, here you can enter the language, time and currency formats. and then click Next button.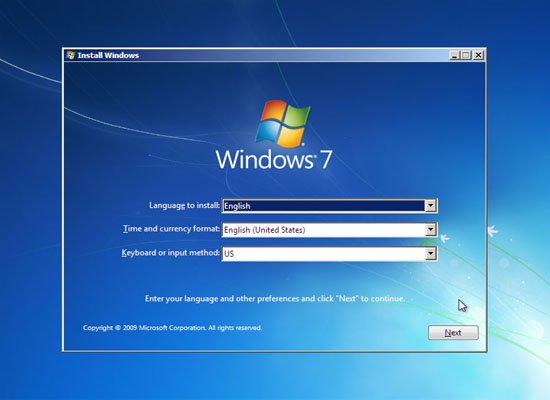 Step 4. On the next window (see screenshot bellow), don't click on Install now button, click on Repair your computer link.
Step 5. Next you'll see System Recover Options window (see screenshot bellow), click on Use recovery tools that can help fix problems starting windows option, and then click on Next button.
Step 6. In the next window (see screenshot bellow) click on Startup Repair link to repair Windows 7.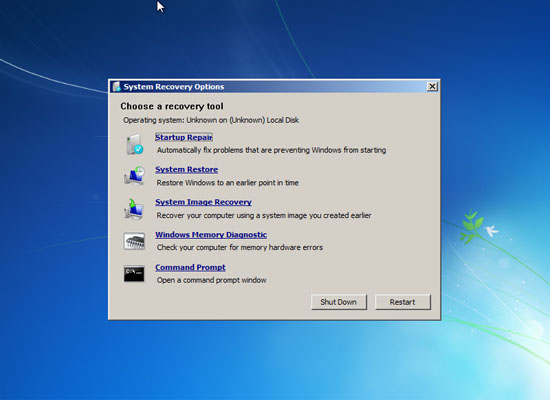 Do you have any Repair Windows 7 experiences, ideas, article, story, opinions, errors, problems and tips which you would like to share? Why not take a few moments and Share it with everyone!
Return to Top